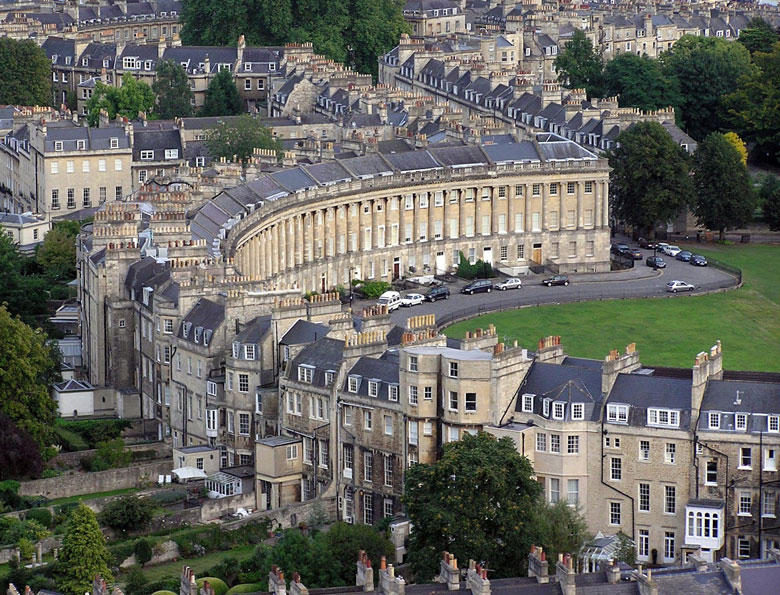 A Little Bit Of History About Bath Stone
06
Mar
2014
Bath Stone is an oolitic limestone comprising granular fragments of calcium carbonate. Originally obtained from the Combe Down and Bathampton Down Mines under Combe Down, Somerset, its warm, honey colouring gives the World Heritage City of Bath, England its distinctive appearance. An important feature of Bath Stone is that it is a freestone, that is one that can be sawn or 'squared up' in any direction, unlike other rocks such as slate, which forms distinct layers.
During the Jurassic Period (195 to 135 million years ago) the region that is now Bath was under a shallow sea. Layers of Marine sediment built and individual spherical grains were coated with lime as they rolled around the sea bed forming the Bathonian Series of rocks.
Ralph Allen promoted its use in Bath in the early 18th century, including his own mansion at Prior Park. St Stephens church situated on Lansdown Hill in Bath was constructed from a limestone sourced from the Limpley Stoke mine which is situated in the Limpley Stoke Valley. It has recently been restored.
The material has also been used widely outside Bath itself. Claverton Pumping Station at Claverton which was built of Bath Stone around 1810, pumps water from the River Avon to the Kennet and Avon Canal using power from the flow of the River Avon. The stone was also used for the Dundas Aqueduct, which is 150 yards (137.2 m) long with three arches built of Bath Stone, with Doric pilasters, and balustrades at each end.
Bath Stone was mined underground at Combe Down and Bathampton Down Mines, in Somerset; and as a result of cutting the Box Tunnel, at various locations in Wiltshire, including Box and Corsham.
Much of Bristol Cathedral was built of Bath Stone and the Wills Tower, which is the dominant feature of the Wills Memorial Building, is reinforced concrete faced with Bath and Clipsham stone. Bristol's Cabot Tower was also faced with Bath Stone. Arno's Court Triumphal Arch was built from Bath stone around 1760 and later dismantled before being moved to its current location and rebuilt.